After automatic garage door installation, you should not leave things as they are. The door and opener require proper maintenance. When you provide it in the right manner, you will enjoy a safely and effectively operating system in the long term. Check out the major maintenance rules, which you have to keep, in order to achieve the best possible results.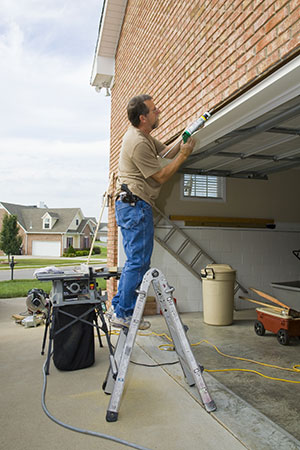 Keeping Your Door in Excellent Condition
The first rule has to do with frequency. You have to provide garage door maintenance once or preferably twice a year. You should do it during the spring and/or during the fall. Put this job on your schedule so that you do not forget about it.
Inspection is one of the most important tasks which you have to perform. You have to inspect all garage door parts including the panels, safety sensors weather strips for signs of damage, deformation and wear and tear. Any part which is in less than perfect condition has to be repaired or replaced. This is particularly important for the garage door cable and spring.
Cleaning is another task which you have to perform as part of maintenance. You have to clean all metal parts using a solvent which is appropriate for the purpose. Any larger rust accumulations have to be removed with steel wool. You have to wash the panels with a little bit of warm water and soap. Clean the garage motor remote and keypad with a little bit of white vinegar. Clean the photo eyes of the safety sensors with a soft dry cloth.
You have to lubricate all metal parts. Make sure that you use a lubricant which is not sticky. Apply sufficient amounts to each part including the chain of the garage door opener.
Testing is another major task which should be on your list. You have to test the spring and the safety reversal mechanism. If they do not work properly, you can call our garage door repair company in Cheval for assistance.