How long after the initial automatic garage door installation can an opener work for? The useful life of most devices is around seven to ten years, but it depends a lot on their make and on how intensively they are used. Besides, you have to keep in mind that with the current advancement in technology, a device of this type can become outdated well before the end of its useful life. In general, it is up to you to decide when to get a new unit in line with your requirements and budget. Once you do this, you have to focus on selecting the best model for you. Make sure that you take into account the following factors.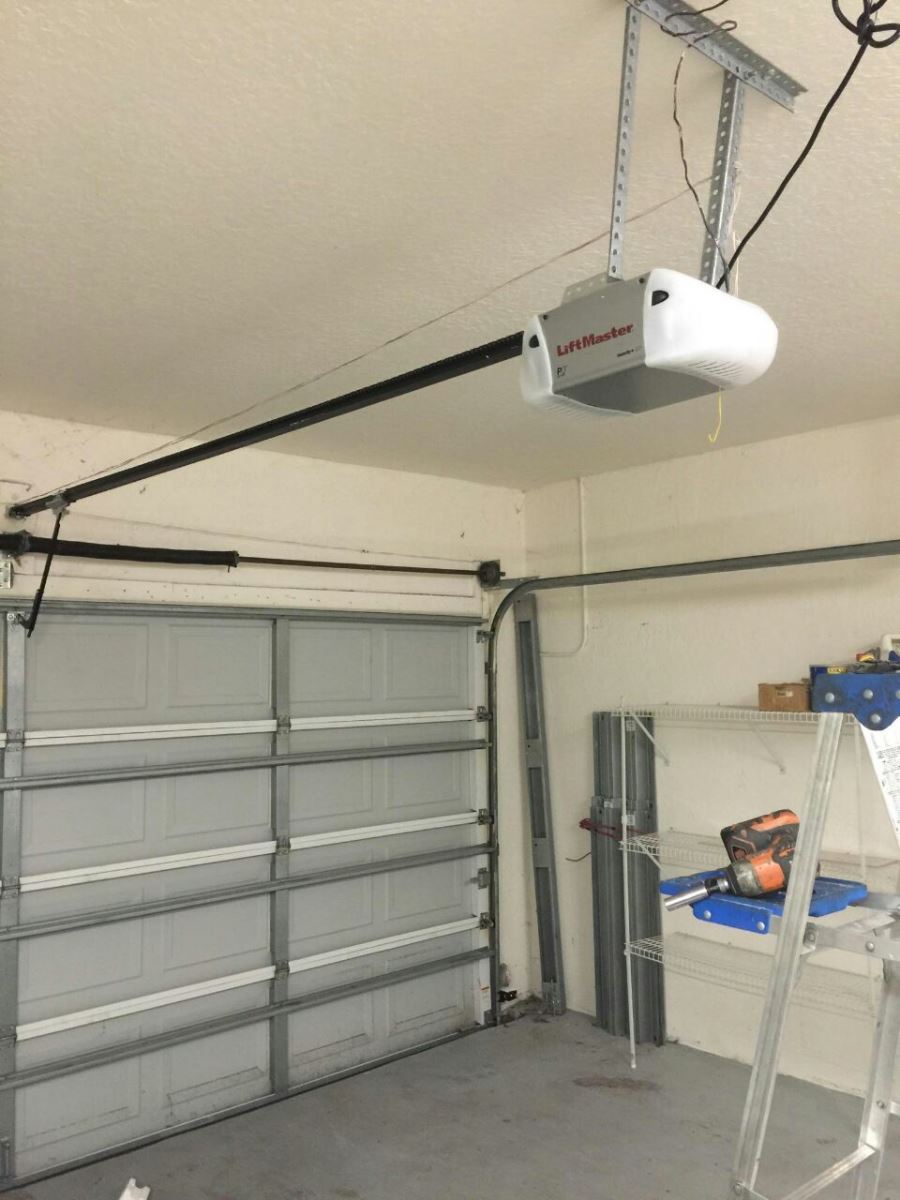 Choosing Garage Door Opener Features
Type - Decide on the right type of opener based on your individual needs. The chain drive units are sturdy, reliable and typically the most affordable, but they also tend to be the noisiest of all. The screw drive ones have fewer moving parts and require less maintenance. However, they may have performance issues in areas with very low temperatures during the winter. The belt drive openers have a belt made from a tough polymer or steel-reinforced rubber instead of a chain. They are the quietest of all while being very strong. They are also the priciest, all other things being equal.
Motor and power - While AC motors tend to be quite durable, their DC counterparts have more advantages including quieter operation and higher energy efficiency. The specialists of Garage Door Repair Cheval recommend that you give a good thought to the horsepower that you will need. It must match the size and weight of the door as accurately as possible. A more powerful device used with a lighter door will not increase opening speed significantly, but it will use more power to work.
Safety and security features - Safety sensors are now mandatory safety accessories to be used with openers. The top brands like LiftMaster have them automatically included in the package. Still, it is best to check just in case. You should definitely opt for a device with rolling code technology, which changes the access code automatically after each use of the garage opener remote. Check what type of locking system is included and evaluate its reliability.
Practical extras - You should definitely consider getting a wall-mounted button which allows you to operate the door from the inside. It can be of help if the remote fails. Battery backup is becoming an ever more popular feature as it allows the opener to work even when the power is out.
Finally, when it comes to garage door opener installation, you have to ensure that the position of the motor unit is determined accurately and that all settings will be properly adjusted.